If you find going to the airport and taking flight stressful or unpleasant, we can help you with improving your experience. Our Phoenix airport car service is always on time and you will reach your flight without a problem. If you booked a car to pick you up from the airport, your driver will be waiting happily while holding your name. Let us help you have a nice and relaxing day every time you need to go to the airport.
We Provide Some Of The Best Car Services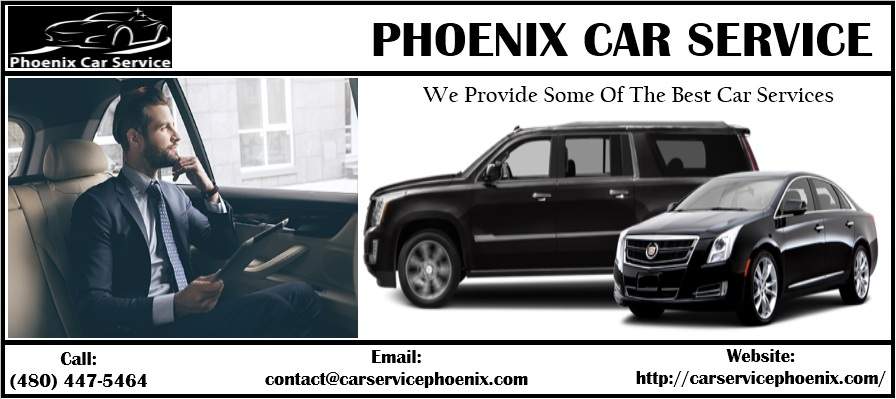 If you have ever felt the need to travel in a luxurious vehicle while you are being treated as a VIP, then you are in the right place. Our car service in Phoenix is one of the leaders in the business for a reason, as we always do our utmost to keep all of our clients satisfied at all times. In case you need any additional information, you can contact our helpful operators by calling our customer service which is online 24/7. You can always count on us to give you the best car service Phoenix.
Enjoy Riding In Top-Notch Vehicles
All of our cars, buses, and limos are some of the newest models, which means they are as safe as can be. All of our vehicles are properly maintained and they will always perform exceptionally well so you know your ride will be smooth. The wide range of vehicles we offer is sure to contain the perfect one for your needs. If you need a car service in Phoenix, keep us in mind. Call us today at (480) 447-5464.