Group Transportation
We provide exceptional transportation for small groups and very large groups alike. Our services are available on short notice and 24 hours a day—all year long.
We offer the most efficient, convenient, and accommodating service in Phoenix and take pride in providing all of our clients with what they need.
Offering affordable transportation for a vast number of group transit needs, in which in all circumstance our clients can rely on our skilled chauffeurs and their smooth driving.
We provide fast billing, detailed receipts, and any special requirement you may need such as a head count, handicap accessible vehicles, adaptation to last minute changes, and more. We always remain flexible for a Charter Bus Rental Phoenix can rely on for all events.  
Large group Transportation is quite different from personal and very small group transit. Larger groups require enough skilled drivers to meet business needs, enough reliable vehicles that fits the occasion, and a level or organization that only comes with experience. We retain the knowledge learned from previous experiences, and are always trying to find ways to offer the best services to our clients. For a Bus Rental Phoenix can depend on—we are here.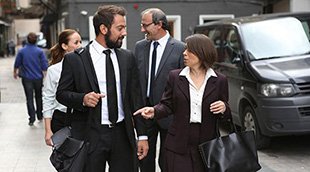 We have experience providing immaculate vehicles and excellent and courteous drivers for groups with as many people as a few thousand. We regularly provide dependable transit for Phoenix tours, sport teams and sporting events, government needs, and federal and local airports to name a few.
You can trust us to be efficient, capable, highly organized, and accommodating when it comes to large group travel in motor coaches, mini buses, and Phoenix Charter Buses.  
For a Charter Bus Phoenix can relax in, feel safe, comfortable, and enjoy the ride—you have come to the right place! Give us a call today!