Corporate Transportation
We help our corporate clients stay up-to-date in the business world, by providing them with the means to be one step ahead of the rest. If you're looking for the Best Car Service In Phoenix, then look no further—we are here for you.
Experience a Phoenix Corporate Car that is above the rest. We offer 5-star service, without the high price. Offering punctual service for the corporate world of Phoenix, AZ.
We try to make things are convenient as possible when it comes to Car Service To Phoenix Airport for our corporate clients. Which is why we make the process of booking quick and simple. Our online reservation form is easy and effective. If you'd rather speak to our professional staff, they are avaible 24 hours day and can assist you with more specific booking needs. Our capable staff is always prepared to accommodate you for special requests, synch to your scheduling needs, requirements, and more.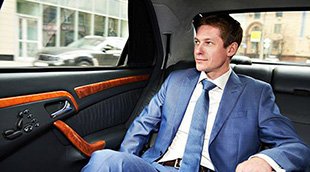 You can expect our Car Service from Phoenix Airport to be fast, professional, and our chauffeurs–very courteous. We provide easy billing that's immediate. We also send you a detailed receipt for your convenience. We help in any way we can and our knowledgeable drivers can answer your questions about the local area.  Providing service on short notice for even very large groups is not a problem for us. We have a full staff and a very large variety of vehicles. So if you need multiple vehicles at once—we can help.
Relaxation can be hard to grasp in the midst of the business world, but we try to create an environment where you can relax if you choose too; as well as be productive. All of our vehicles are comfortable, meticulously detailed, and stocked. We provide free WiFi and other modern amenities. Our GPS is kept up-to-date and our vehicle are in top shape.