Charter Bus Service and Shuttle Contracts
Did you call for Phoenix Minibus Service? There are plenty of great reasons businesses utilize Phoenix Coach Bus Service.
We can provide 24 hour transportation to and from small to very large companies alike, federal businesses, airports, conventions, airports, hotels, and so much more.
Our experienced chauffeurs are proficiently skilled in the art of attentive driving. They are accommodating to special requirements, changes in plans, and your guest's needs; as well as displaying an outlook of professionalism.
Productivity: When the lives of your employees go more smoothly, their productivity is increased, hence your productivity increases, making your business run like a well-oiled machine. Providing them with reliable transportation to and from work is not only the perfect way to annihilate the "Sorry I'm late, traffic was heavy" excuse, but it also gives them and you peace of mind for on-time arrivals every day.
Safety: Both guests and employees want to feel safe when coming to your business. Offering round-the-clock, or at least 12 hour reliability to and from transportation saving them from crossing dark parking lots can really put a mind at ease. In fact it can increase the likelihood of visitors, prospects, and more. Providing a safe way to get to the bus stop to your place of business can also help increase the reputable image of your company.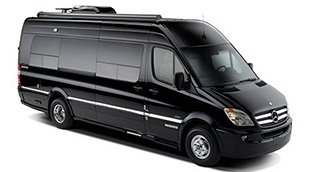 Searching for the perfect company to provide Phoenix Bus Tours? Our Phoenix Tours Bus fleet are immaculate and meticulously detailed to look great, smell great, and be a fully comfortable atmosphere. We can offer a Mini Bus Rental Phoenix can rely on for amazing photos, and fun learning experience. Show Phoenix newcomers a good time! Our service is affordable, but never sacrifices quality.
We provide both shuttle contracts and tour buses on short notice, we have a very large staff and vehicle availability that can escort groups in the thousands.
Speak with us today for more details!