Events and Meetings Planners
We are Phoenix's go-to for the largest fleet options available, providing exceptional vehicles for every events from out of state travel, on-the-road conference, shuttle service, executive transit, and much more. We regularly work with event planners to create organized schedules and programs for occasions both small and large for a Phoenix bus rental perfect for all events. Specializing in reliable transportation for groups with as many as in the thousands.
Our large team of friendly faces are here to assist you in making your job easier for a limo rental Phoenix can rely on. Event planners can be sure that our organized company is prepared to handle your and your clients' needs with ease and perfection. Our full staff of competent, accommodating, and considerate transportation experts and chauffeurs are prepared to help.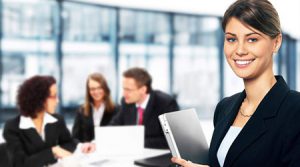 We are upfront about our rates, vehicle size, options, and also go out of our way to oblige to special requests. Phoenix group transportation is made easy with our organized procedures, and helpful chauffeurs. Each and every one of our skilled drivers offer airport meet and greets, assisting with luggage, and are flexible, so if your client needs to make changes to the plans—our drivers quickly adapt. Our chauffeurs gladly provide extra stops upon request, and our office can quickly provide additional drivers and vehicles if needed with lightning fast response time.
Be assured that every vehicle is equipped with modern GPS, and our drivers always use current flight tracking apps for dependable and punctual airport transportation.
We offer a Phoenix charter bus service that is perfect for office group transportation, field trips, family travel, and more. Our chauffeurs are great at adhering to schedules while still providing a safe and smooth ride. Every one of our chauffeurs are well acquainted with Phoenix and the surrounding areas; as well as staying current on local events and traffic—so we can get you where you need to be on time every time.