Among various vehicles which Car Service Phoenix has to offer, there is a Phoenix Party Bus involved!
We tend to gather vehicles which satisfy your trip plan however it is conceived.  That is why we include a party bus in our repertoire as well.
In order to complete the circle of options we provide, suitable for all kinds of concepts, and not to exclude fun from that palette. We offer you a possibility of having an awesome party in our bus. Our skilled drivers respecting confidentiality and willing to convey your party plan as you imagined it, while you can relax and not worry about a thing.
Take the Fun to a Whole New Level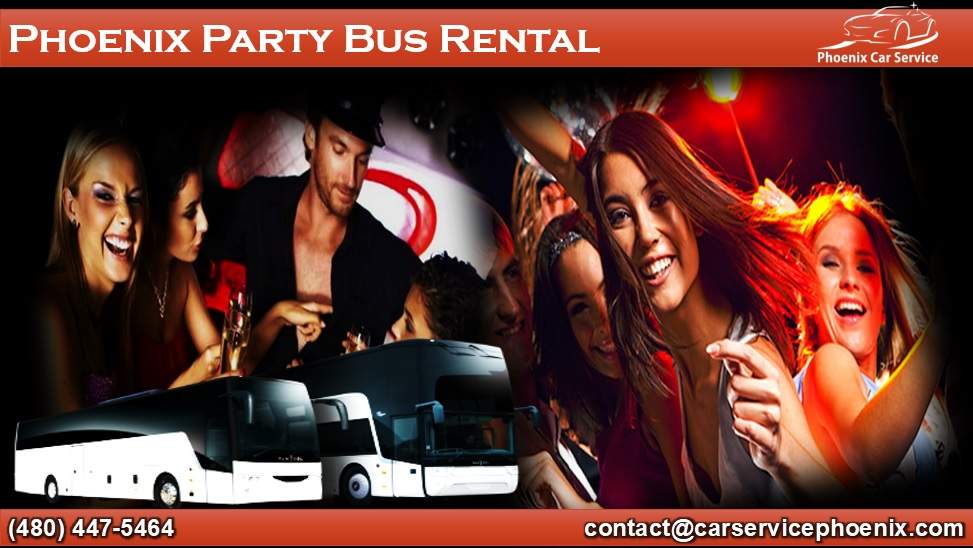 Imagine a safe and comfortable environment, designed especially for having a good time, freeing you from worrying about how to get from one party to another during the weekends in the famous Valley of the Sun. Phoenix Party Bus Rental provides you with such a pleasant environment with our party buses that are equipped for up to date partying. You can have a continuous celebration with your friends, while listening and dancing to music on the newest high-fidelity sound systems. Also, we made it possible to play various interesting party games while being driven to your favorite club or anywhere you want in Phoenix.
All That at a Very Generous Rate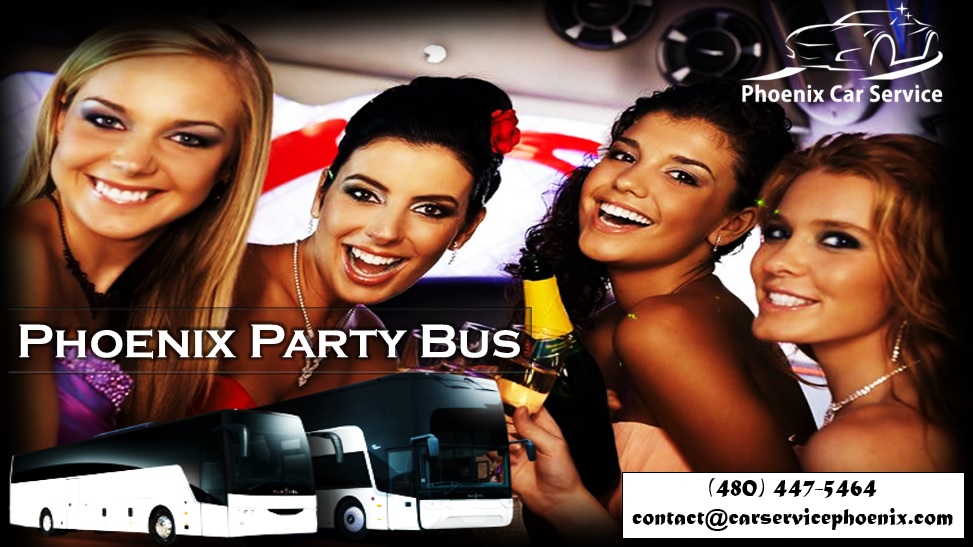 Although we made it sure that you have a high-class party event. We were also very considerate not to make a great party cost a fortune. Rent our buses for very affordable prices and have a time of your life. Call us today at (480) 447-5464