Phoenix airport car service is most certainly one of the best in the business as we offer a team of experts to carry out your transportation to or from the airport. You will never have to worry about anything going wrong during your trip as we make sure that everything is as smooth as possible by providing some of the best chauffeurs along with some of the most advanced vehicles so you can just sit back and relax throughout the duration of your ride. You should consider contacting us in order to hire an exquisite Phoenix airport car service.
An Amazing Way To Go To Your Prom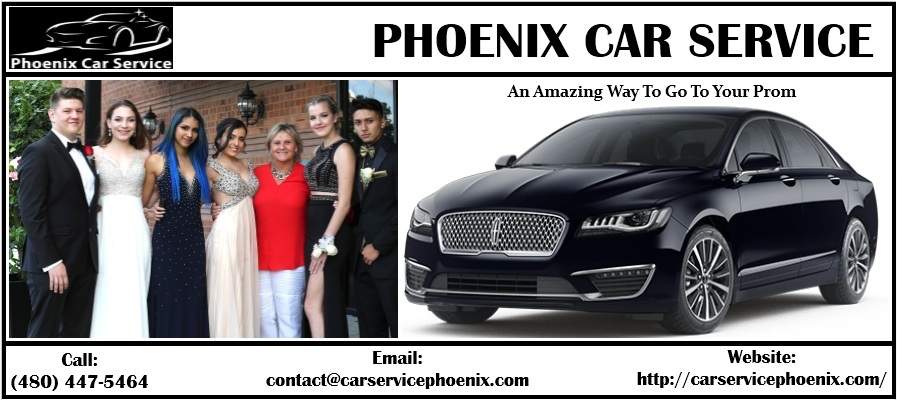 If you have been thinking of hiring a car service in Phoenix to take care of the transportation for your prom, then you are in the right place as we offer some of the best arrangements at very reasonable prices, so you can rest assured that you will have an enjoyable experience and be able to save money as well. Everything will go as you imagined and you will be able to make your grand entrance in style because we make sure that every single detail is taken care of.
Get A Limo For Your Big Day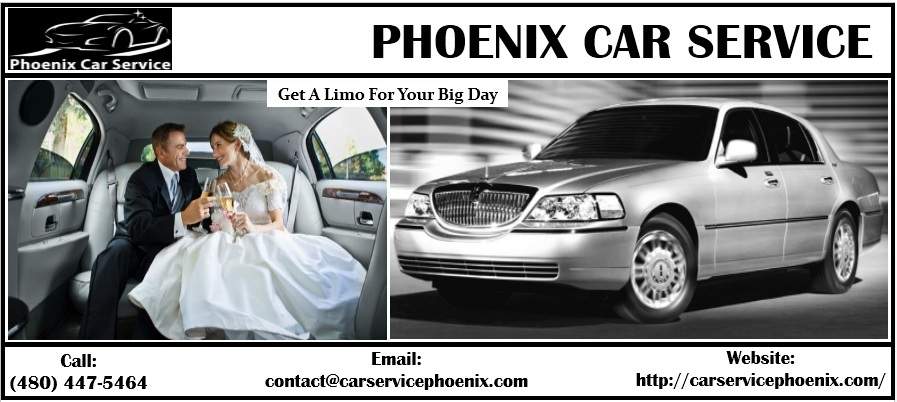 We are aware of the fact that, when it comes to your wedding transportation, you want everything to go perfectly in order for you to have an enjoyable day. If you are looking for a car service in Phoenix that does all of this and keeps it affordable as well, then you should definitely keep us in mind when you are looking to hire transportation for your wedding. Call us today at (480) 447-5464