Business meetings are such situations when being late is out of the question. In this regard, they remind of… weddings.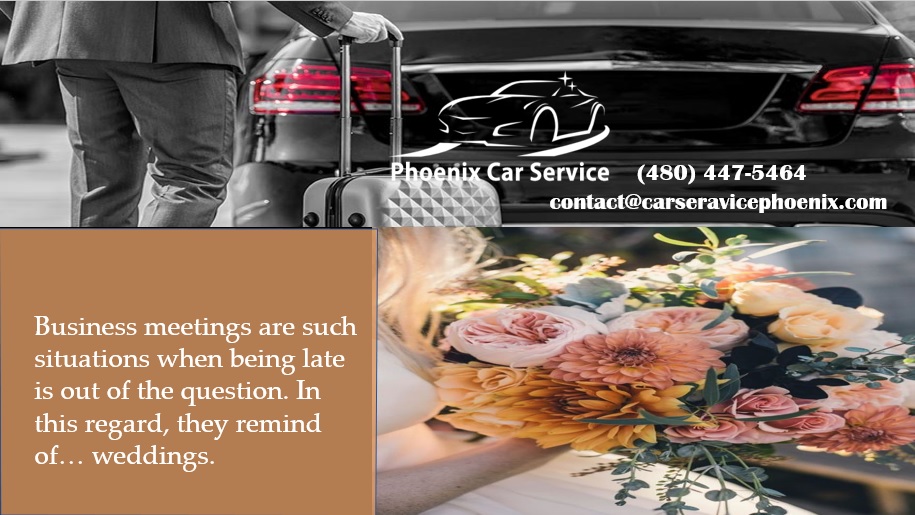 One may ask a rational question, how is a business meeting similar to a wedding? The answer lies in punctuality. In both cases being late can mean severe disrespect to the people around you and damage the relationship you might have with them.
Car Service Phoenix has given this issue some thought and has come to an uncommon, yet, a very reasonable solution. You can use a corporate car to arrive at a wedding. It is creative, effective, and it sends a message that you value their time.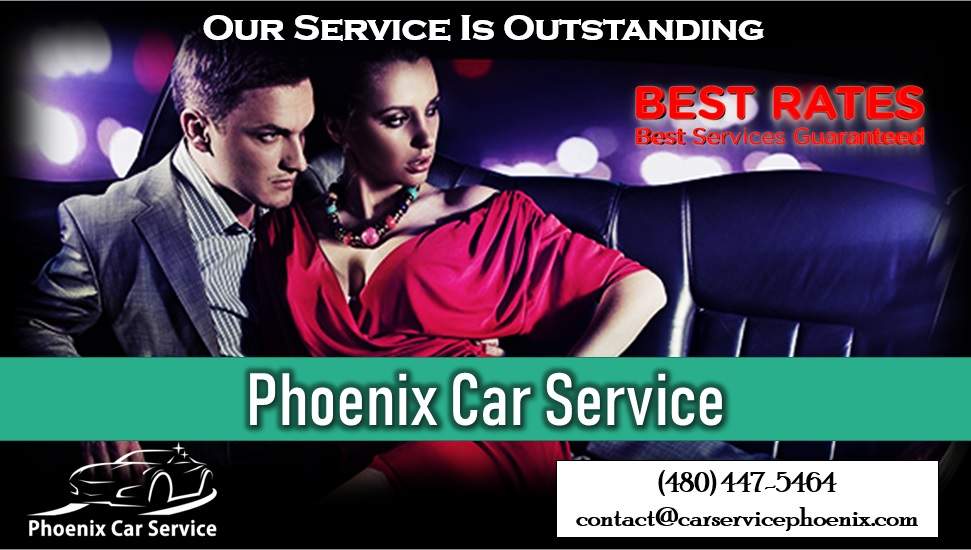 The Highest Level of Quality
Vehicles of this type are meant to leave an impression, regardless of what you need them for. Because of that, every one of them has to be perfectly equipped inside and out. The cars have all the luxurious additions a vehicle might have. Engines are in the top category of the selected brand, transmission feels perfectly smooth, and you might mistake the seats for clouds. For this reason, we are one of the best Phoenix Executive Car Services.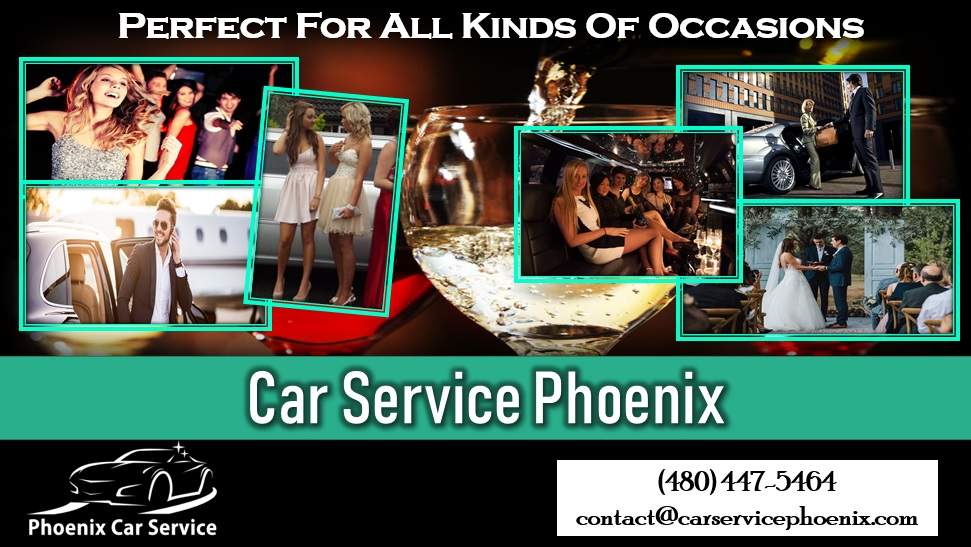 Versatility of Service
Thanks to many years in this business we have gathered experience about what people want. In accordance we have every service you may need, provided with limitless flexibility. Be it a wedding, a prom or a touristic trip. Once you actually hire us, professional chauffeurs will look after each of your wishes, and make them come true if anyhow possible.
(480) 447-5464
contact@carservicephoenix.com